About Us
Southwest Florida's Most Trusted Equine Veterinary Provider
Sunny Coast Veterinary prides itself on providing the best service from passionate, qualified and experienced veterinarians.
During the early 2000s, Dr. Carla Francheville noticed the surplus of general equine and small animal veterinarians, but a need for more specialized services in the area – particularly lameness and sports medicine, as well as reproduction (theriogenology). With her interest and natural talent in these areas, Dr. Francheville founded Sunny Coast Veterinary in 2005, in order to follow her passion and fill Florida's immediate need.
Today, our staff is comprised of the most passionate and qualified veterinarians and technicians, bringing over 25 years combined experience to the table. Our varied backgrounds, from equine and small animal emergency care, to advanced certifications and ongoing training in Chinese Medicine, provides a tremendous knowledge base that results in amazing success and treatments for our clients.
Our practice provides such a unique and successful combination of Eastern and Western medicine that clients bring horses from all over the United States and Canada, here to our Florida location, in order to be treated by our vets.
Not only do clients travel far and wide, but our treatments are so successful and in demand that we are called in for consults from other veterinarians worldwide. Our specializations in lameness, sports medicine and reproduction have also resulted in our veterinarians being featured in such publications as Equus and Holistic Horse.
Our expertise allows us to bring our clients treatments that are not widely available. Such treatments include but are not limited to, embryo transfer, frozen insemination and specialized injections for sport horses.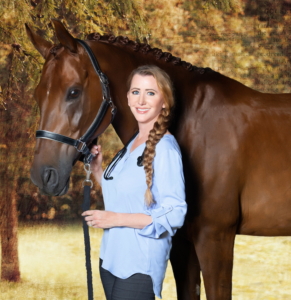 Carla Francheville, DVM
DVM, Atlantic Veterinary College of Prince Edward Island
BS, University of Prince Edward Island, Biology